Hello friends and family! It's been a while 😅 I've been too busy traveling to write about my travels - first around China with my family, then to India with my brother, then to Nepal for a 10 day meditation retreat. All will be expounded upon in further detail post by post - but first! An appetizer 😁 I took another trip to Korea to meet up with my close college friend Paul Choi - in our very first semester of college we were pair programming partners, a bond that can never be broken. He brought a friend as well, Kimberly.
Pictures!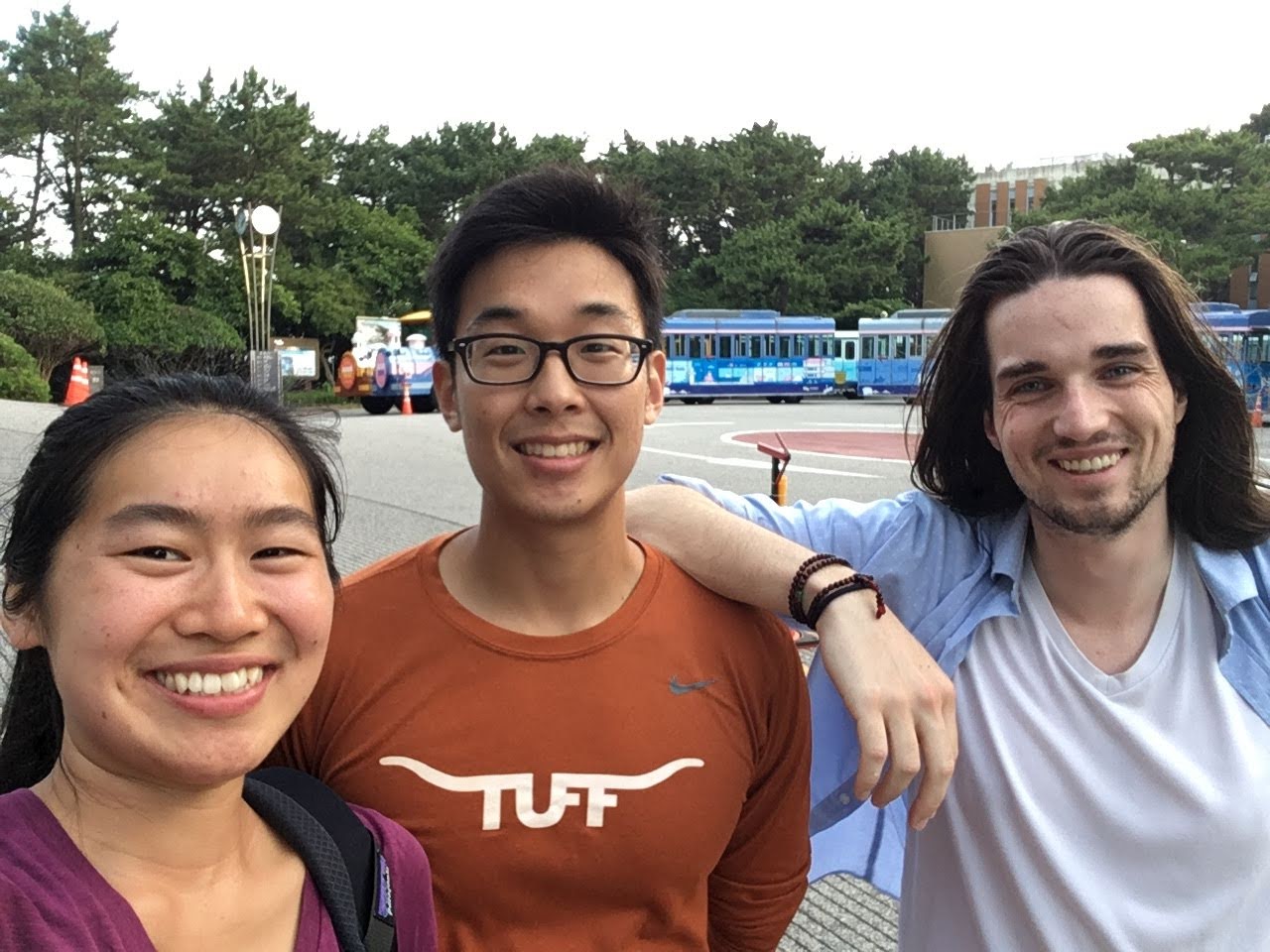 Let me tell you just how many noodles I had. I had so many noodles. The Korean diet seems to consist of two things: meat and noodles. And as a recently ordained vegetarian, my only choice was noodles.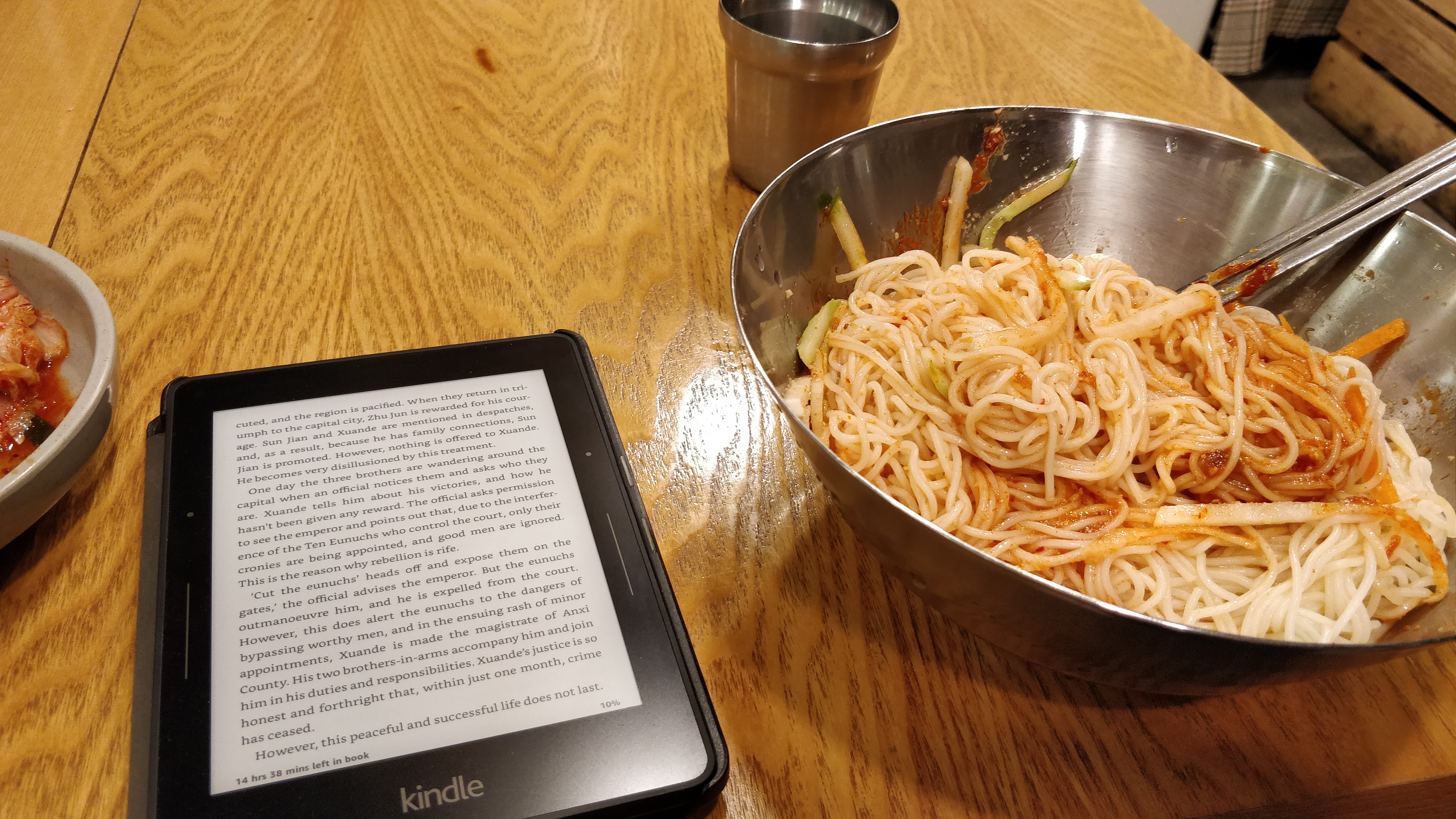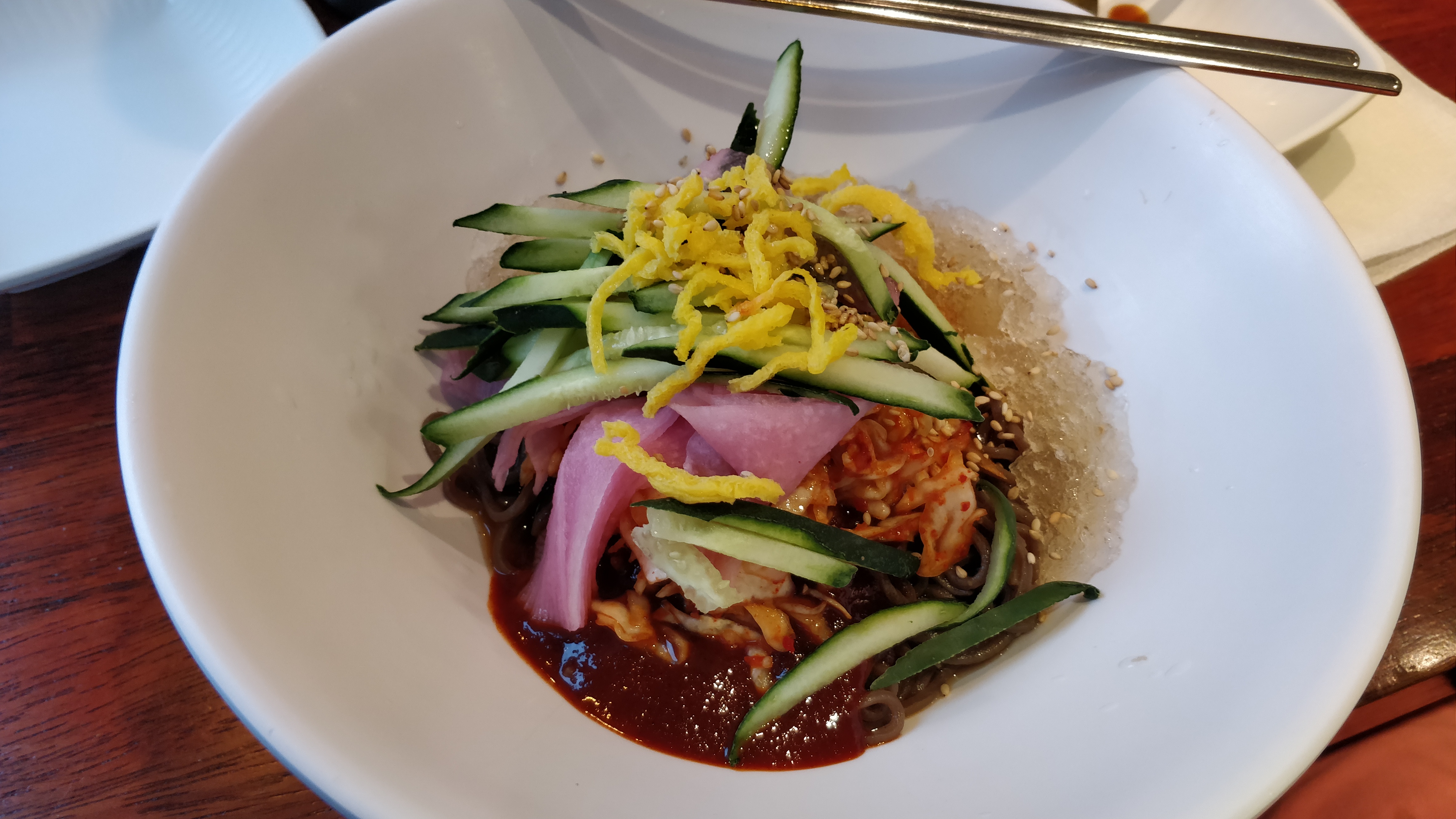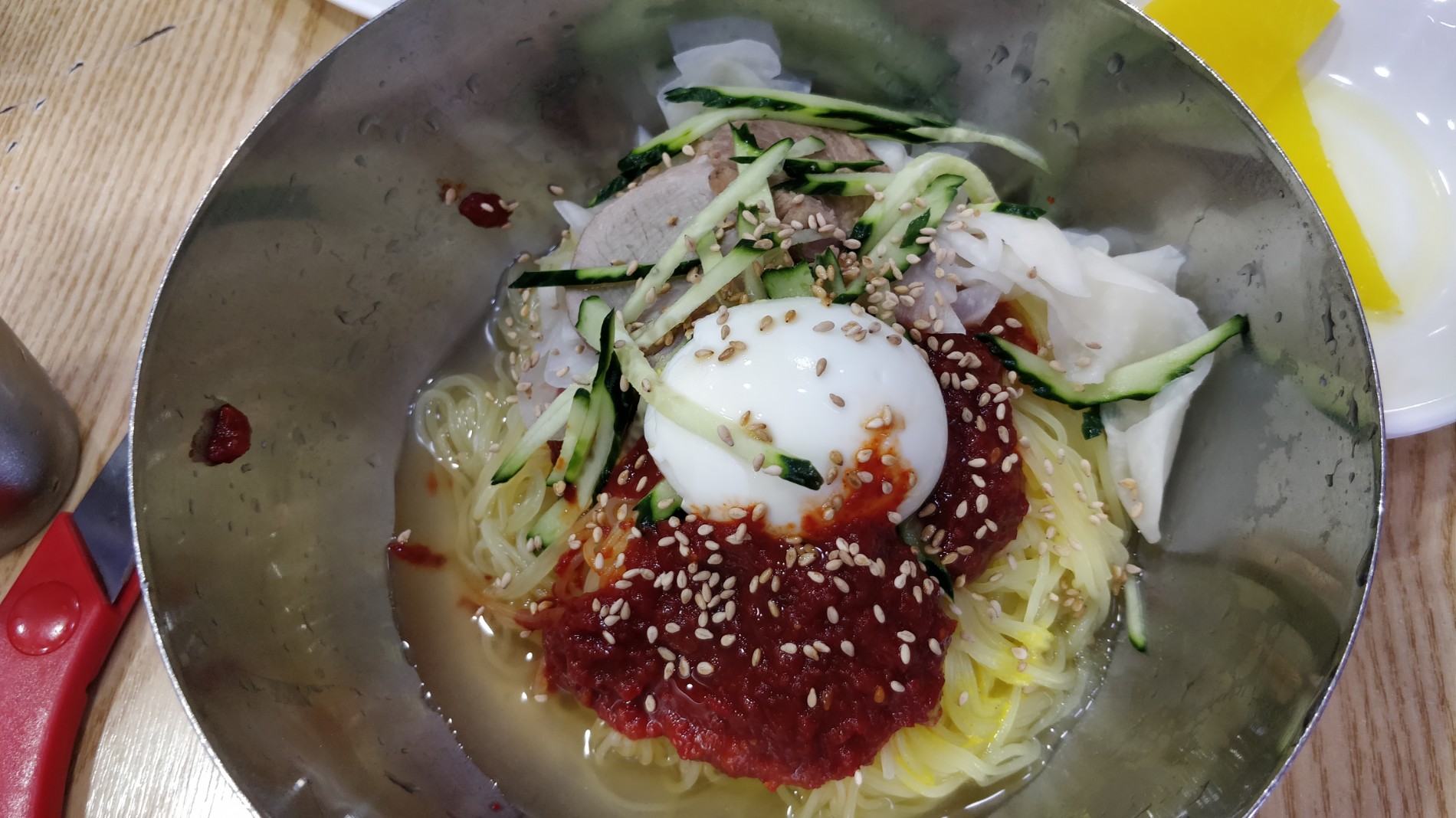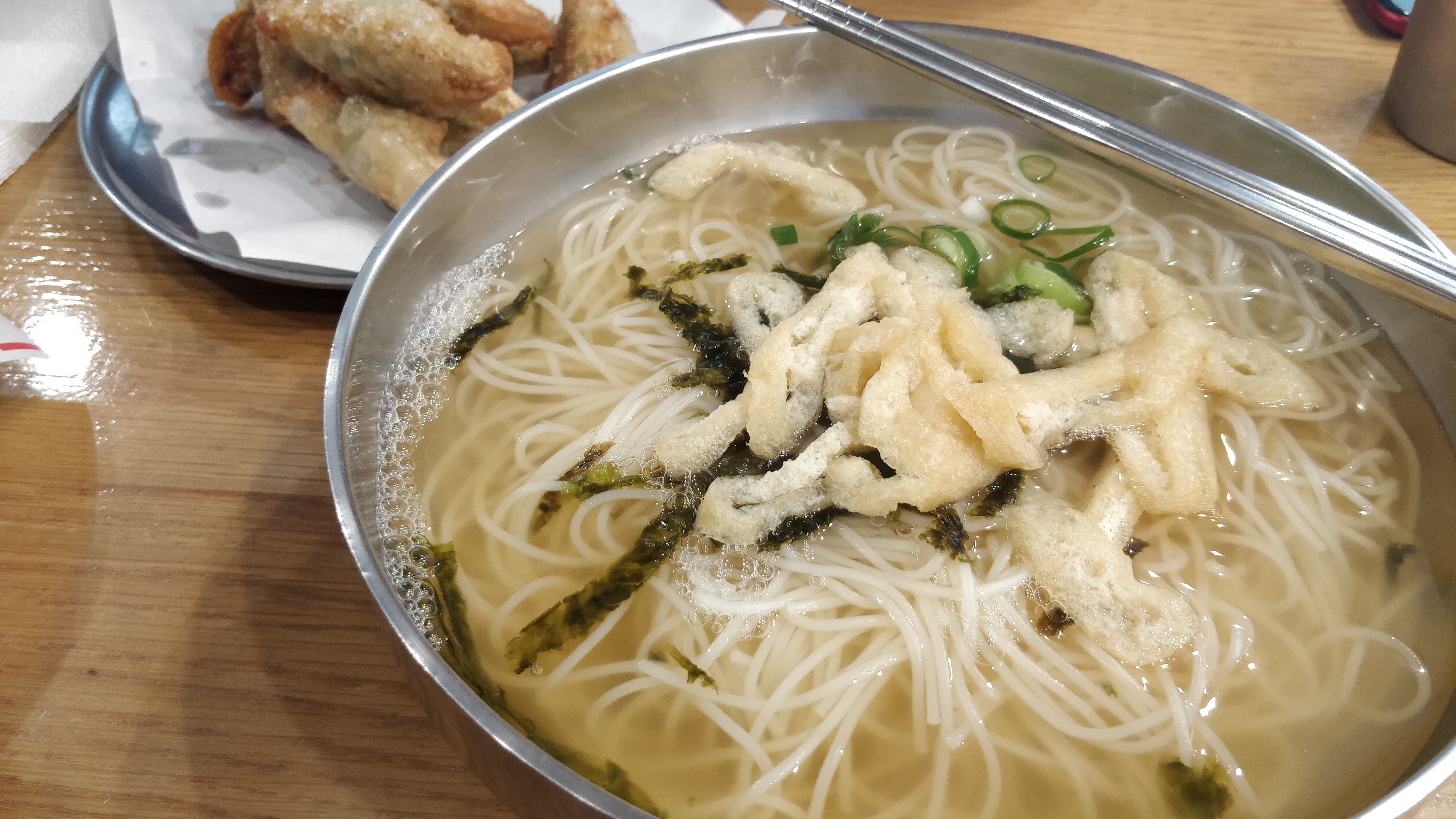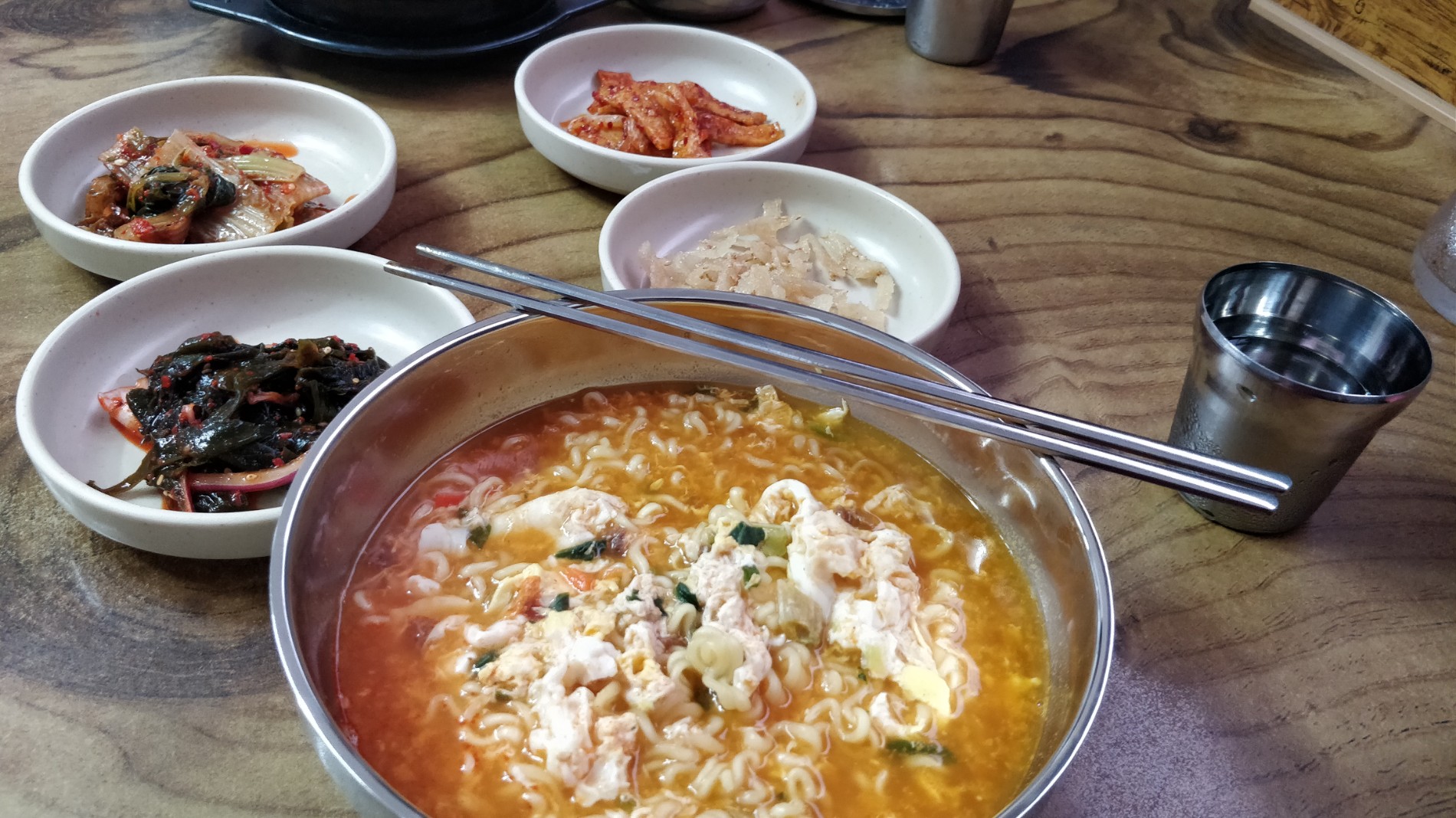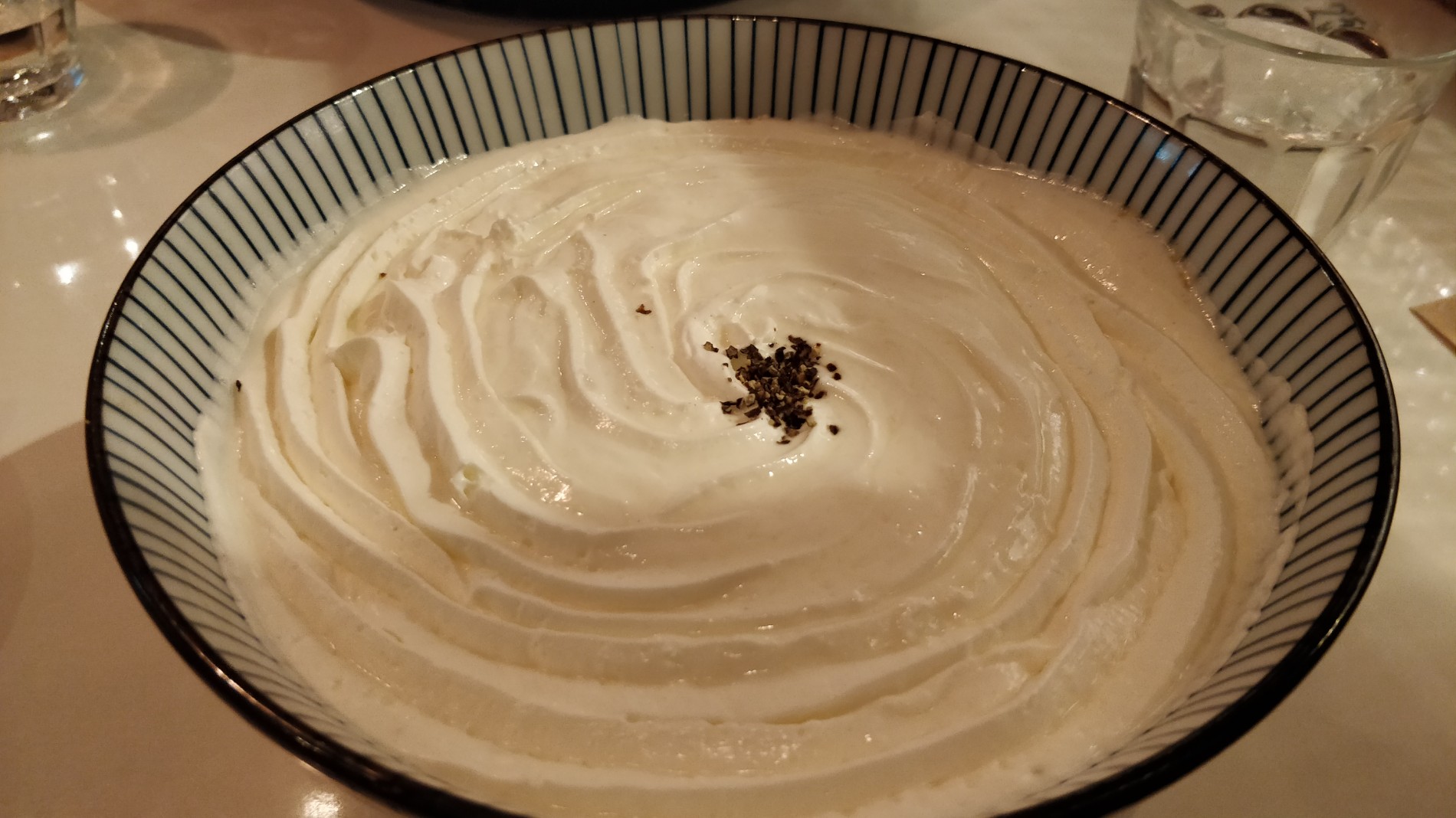 Being a vegetarian in Korea was surprisingly tricky. Besides the dearth of non-noodle meals, it was difficult to pick up a quick snack or pick me up from the corner markets. The last time I went to Korea I fell in love with the Onigiri. Little triangles of rice stuffed with tuna and mayo or beef or marinated steak… But no veggie options 😣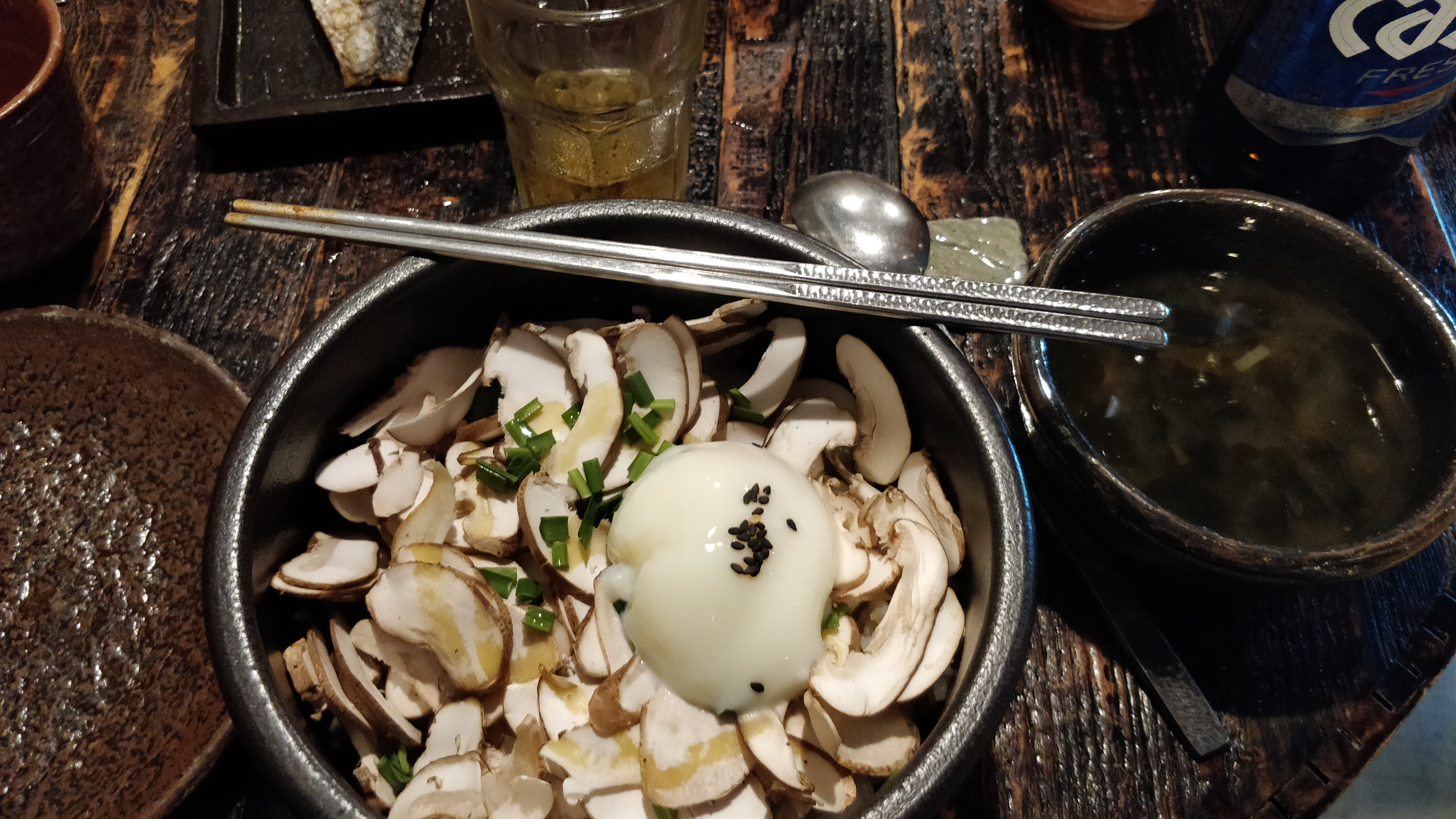 Well, I should clarify. There are still many options for vegetarians, but for some reason none of them are savory. Not a single one. There are egg and cheese and jam sandwiches for crying out loud. Why add jam??? One time I got so desperate that I bought a ham and cheese sandwich and threw away the ham. But the mayo was still sweet…
Besides eating a lot of noodles we (I) also drank a lot!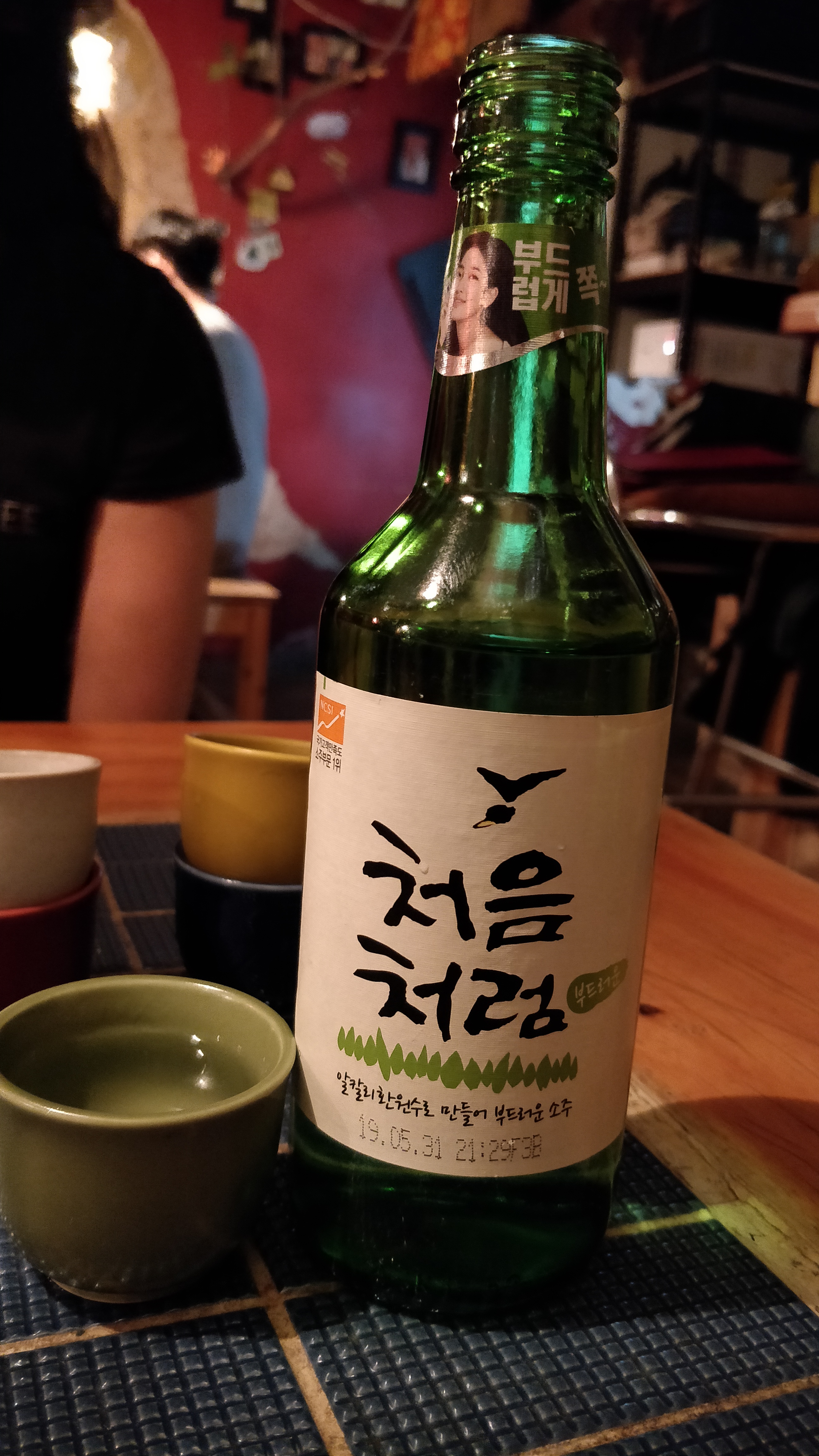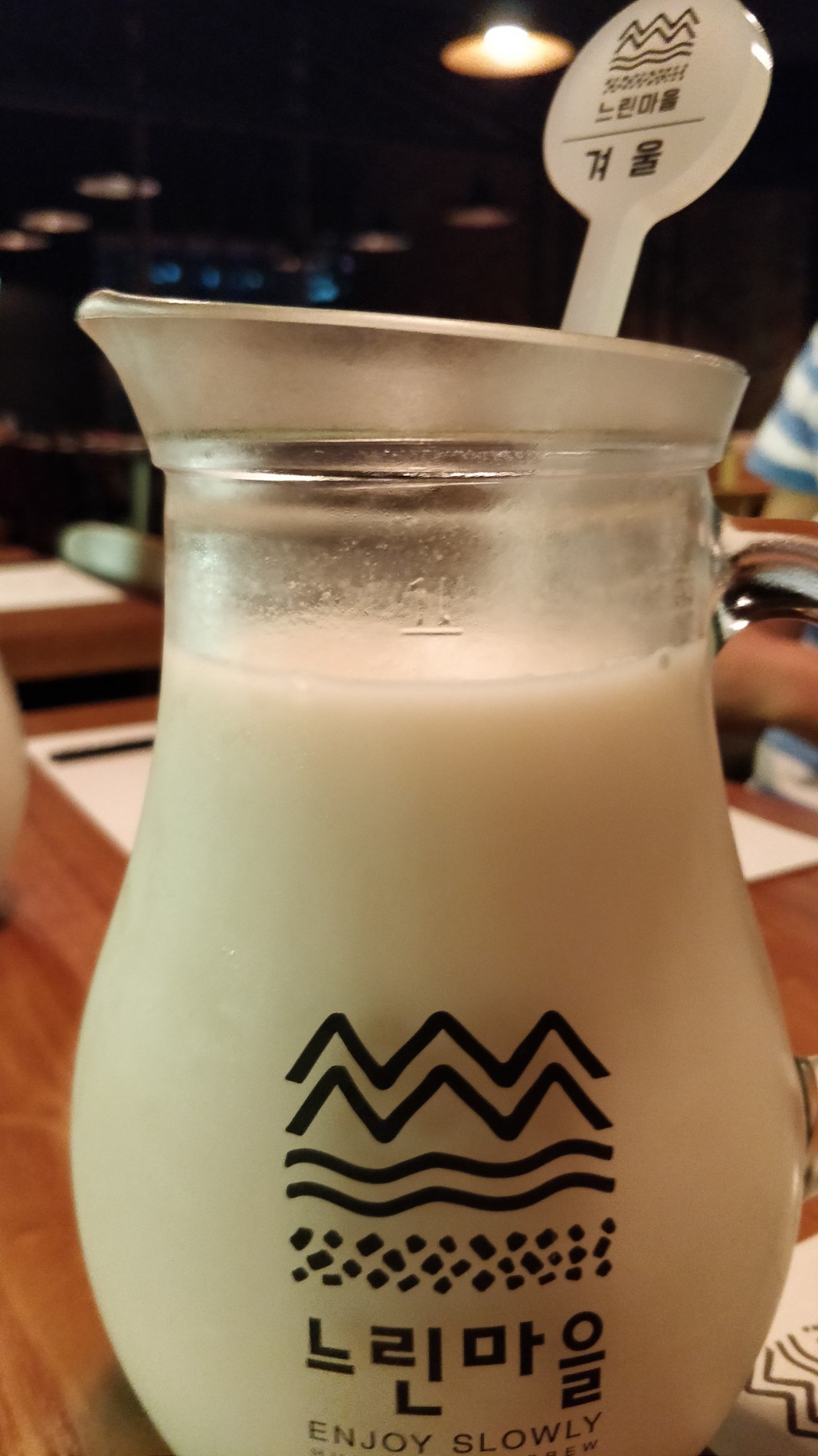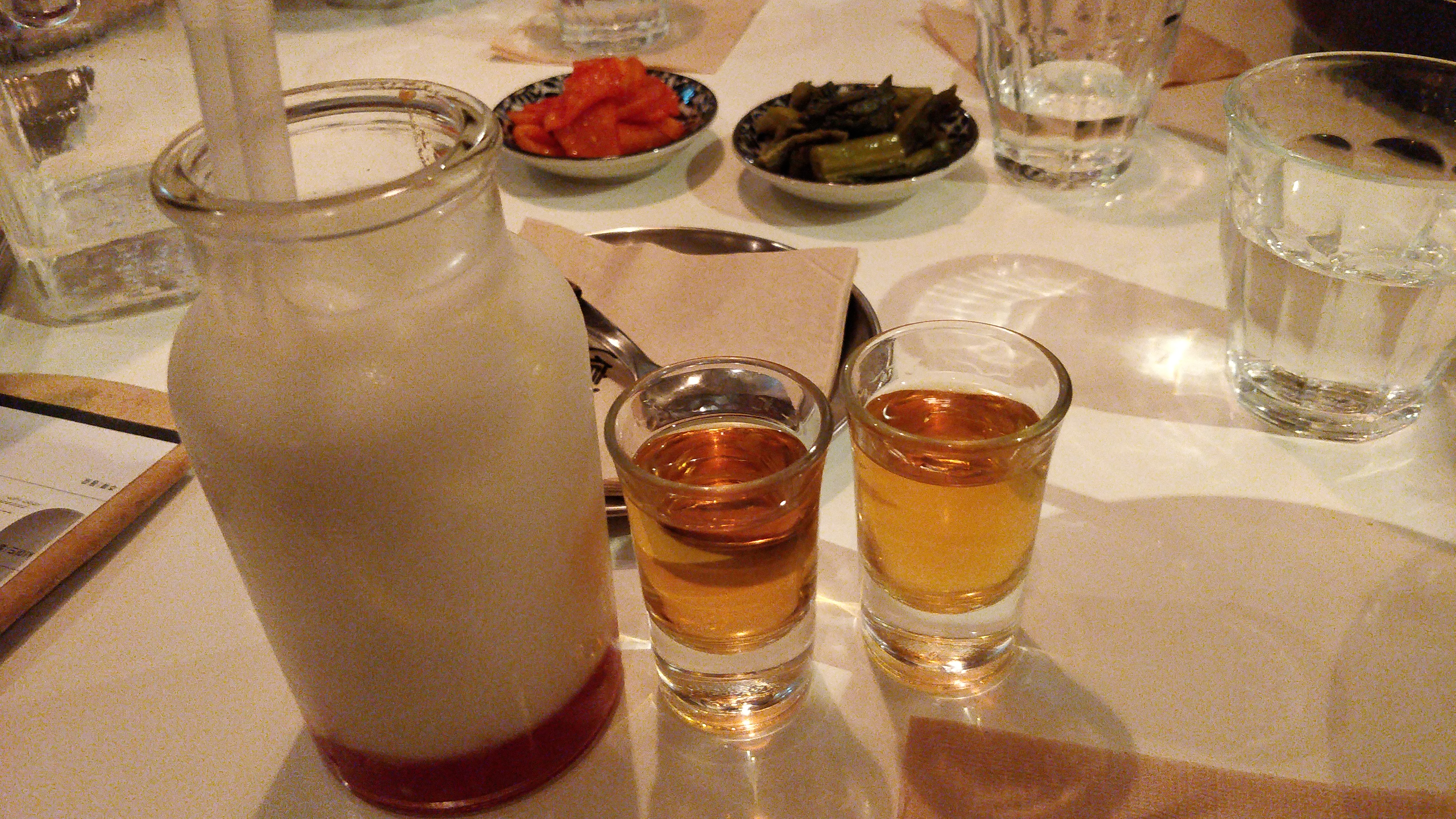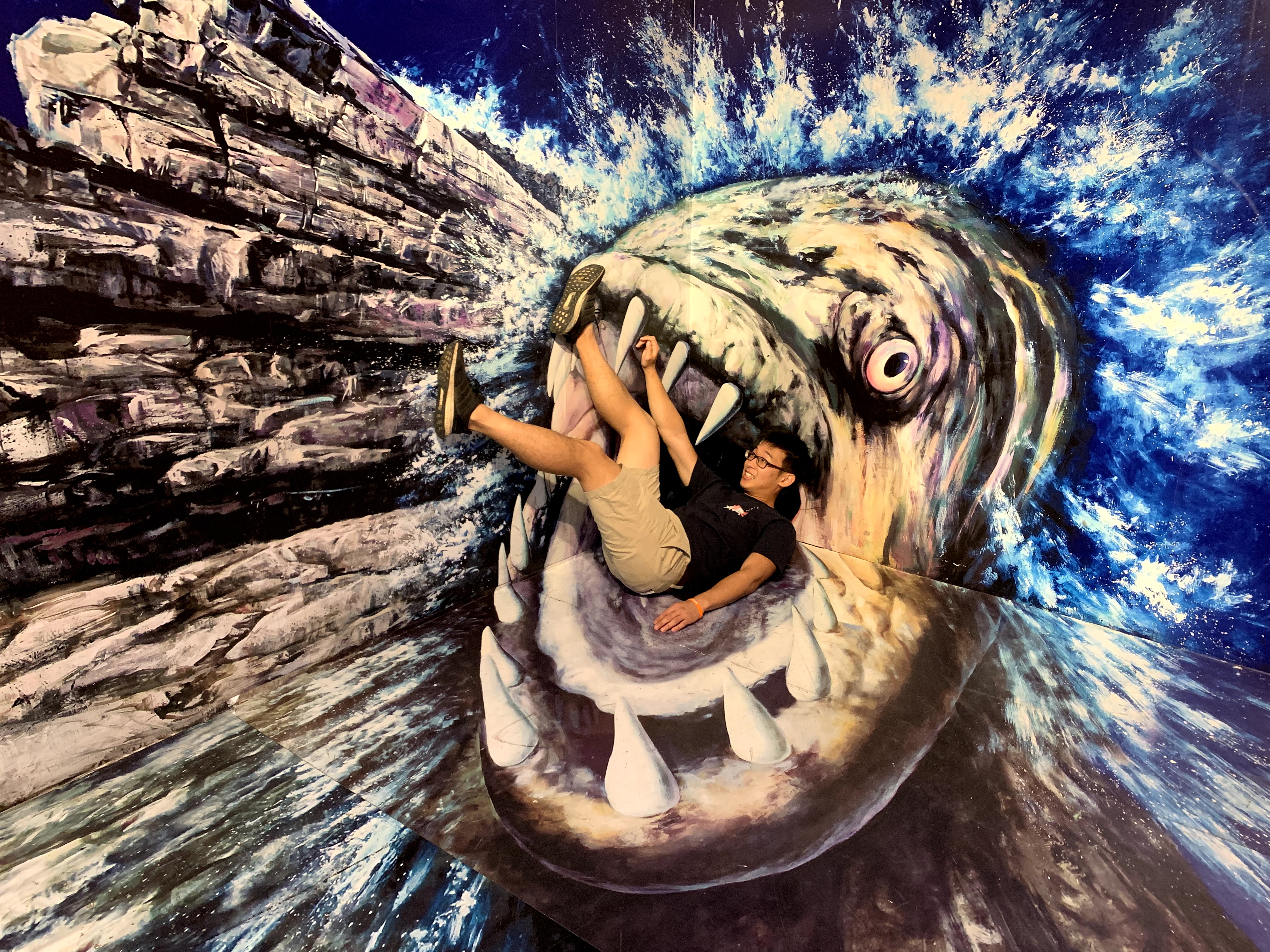 Unlike China, Koreans actually use cheese in their cooking, something I dearly missed. So I loaded up while I could.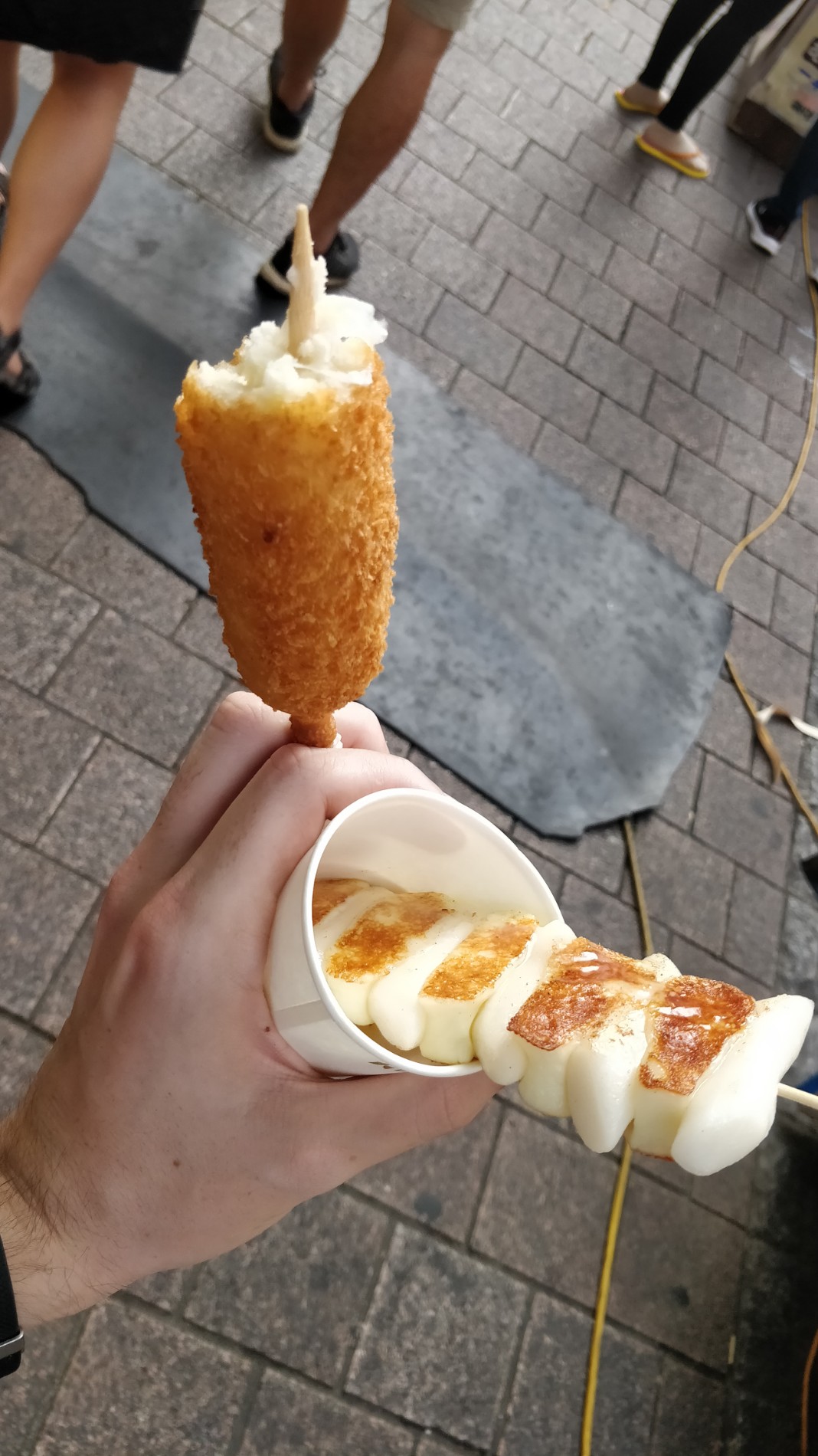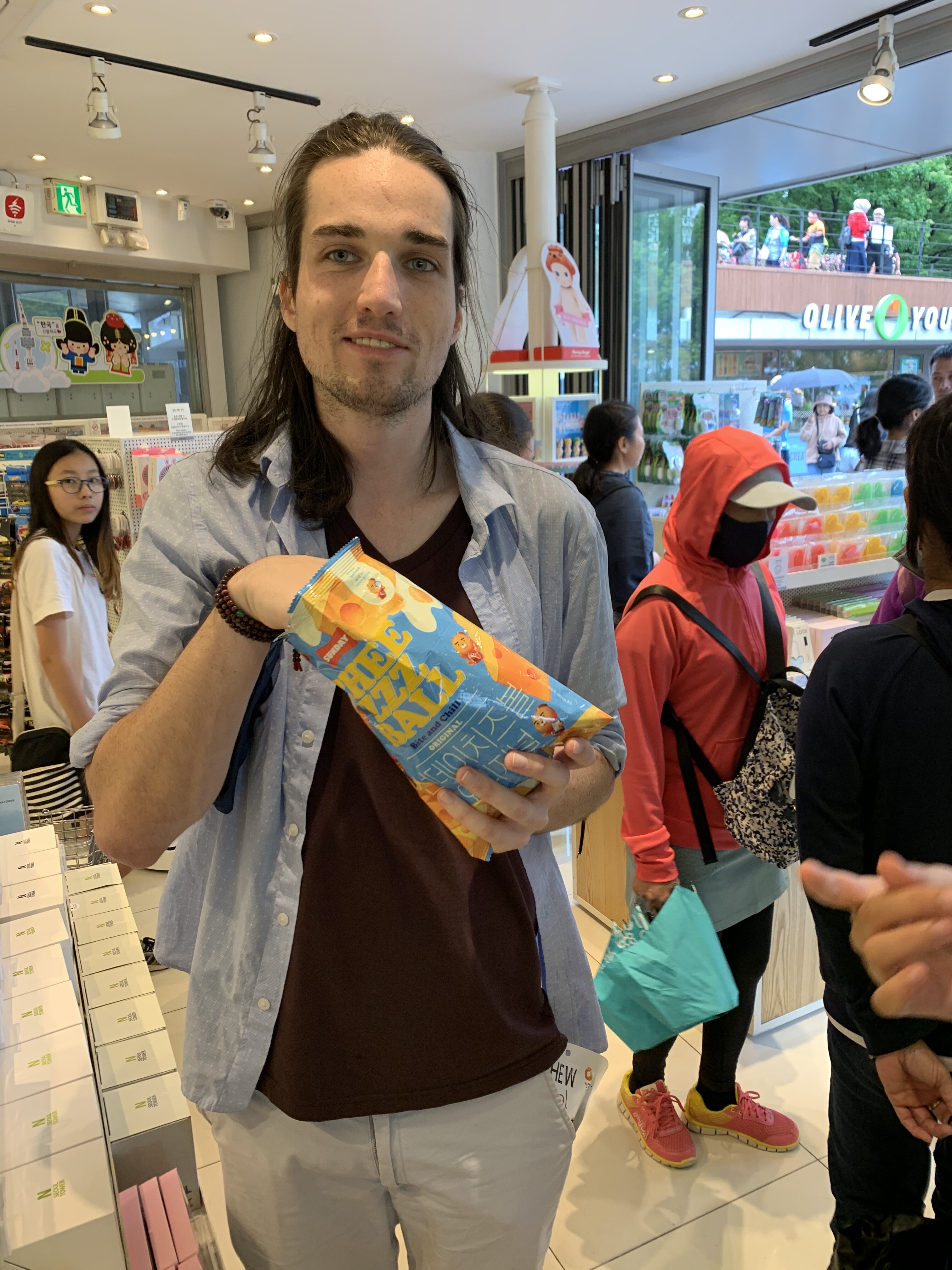 These "Sunday Cheezzzballs" were actually unintentionally hilarious: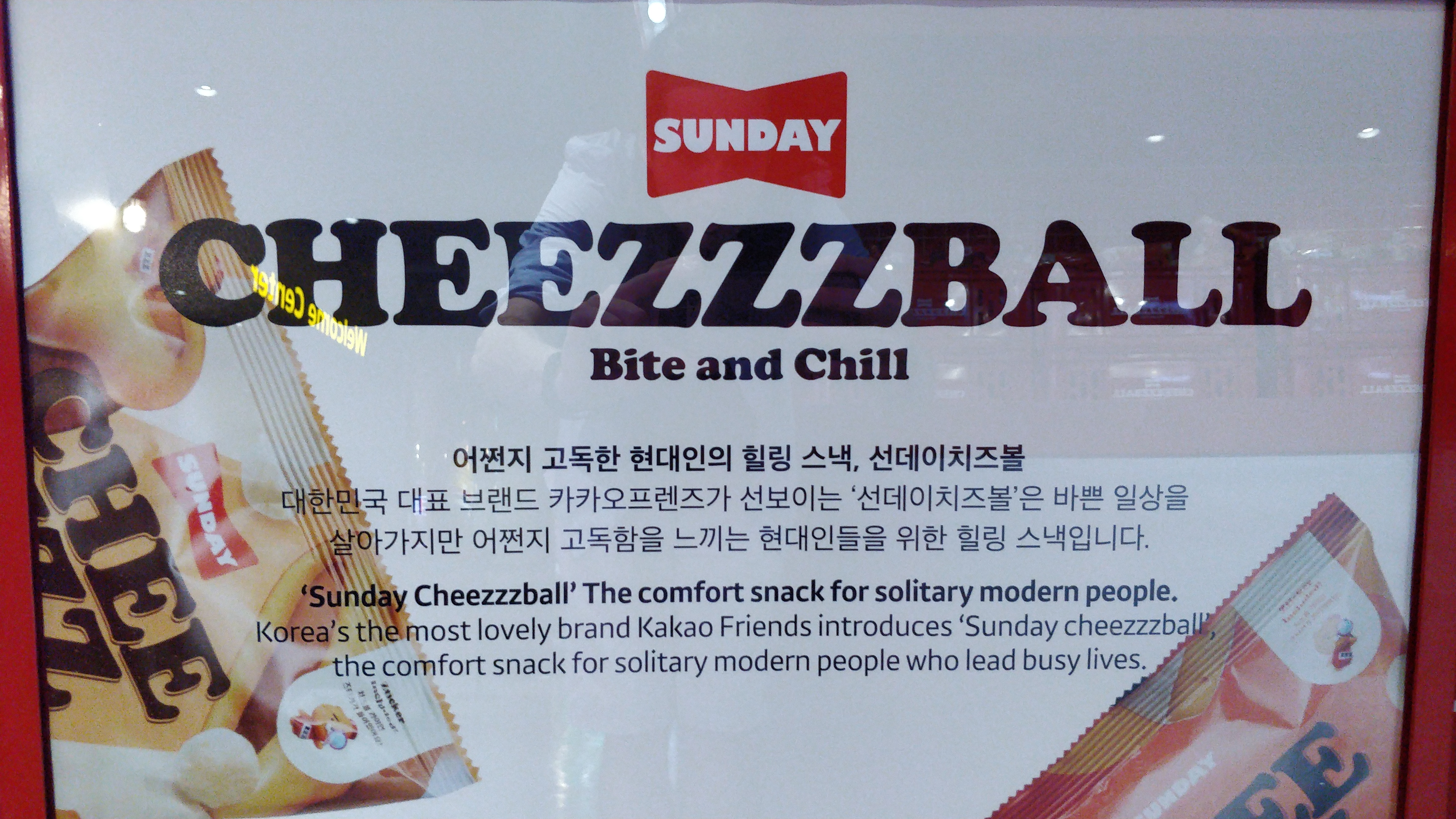 I guess that makes me a "solitary modern person who leads a busy life" 😂
We found the Cheezzzballs (and a whole mini-theme park) at the top of Namsan Park, a large hill located in central Seoul. The climb makes for great views!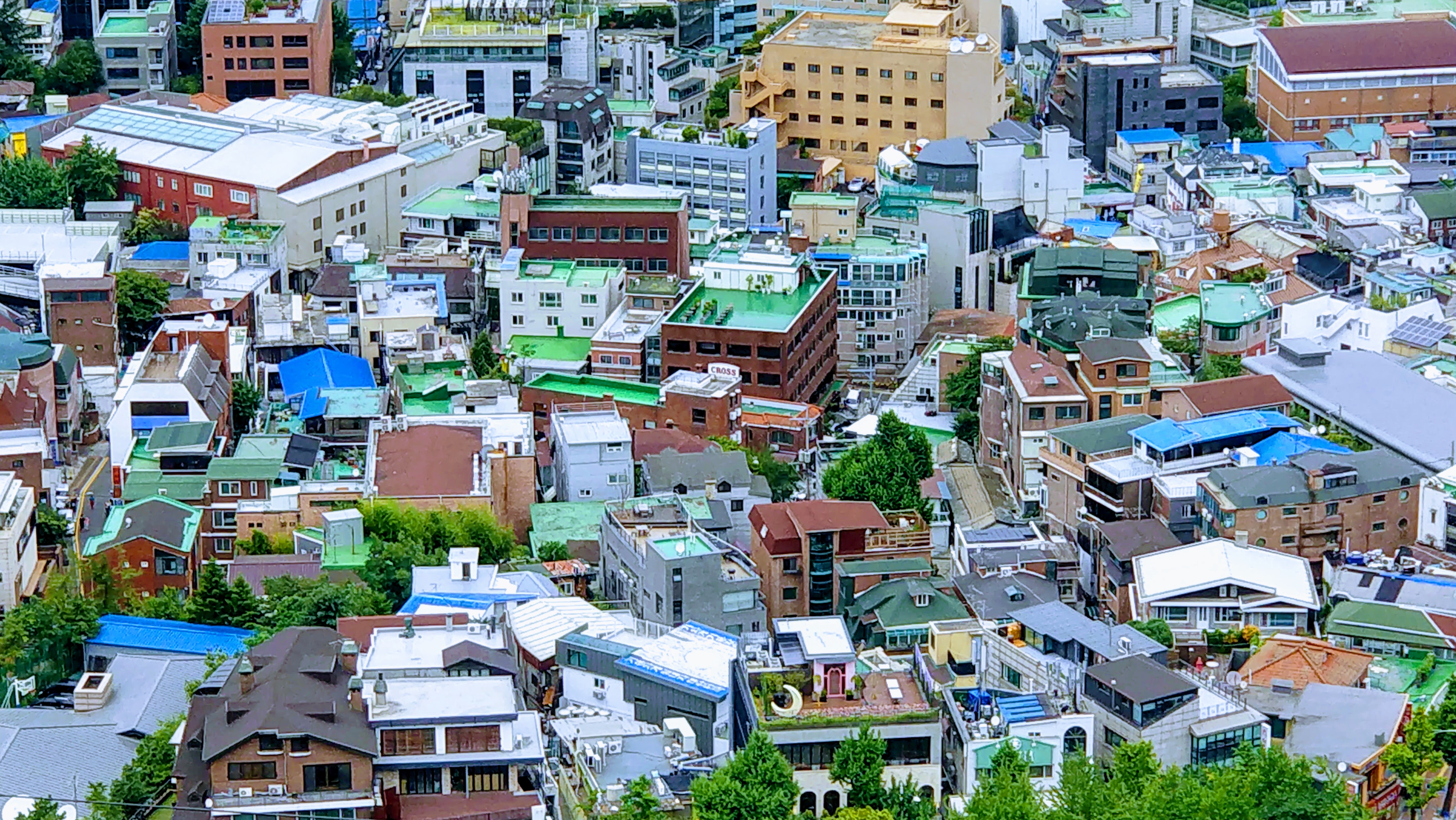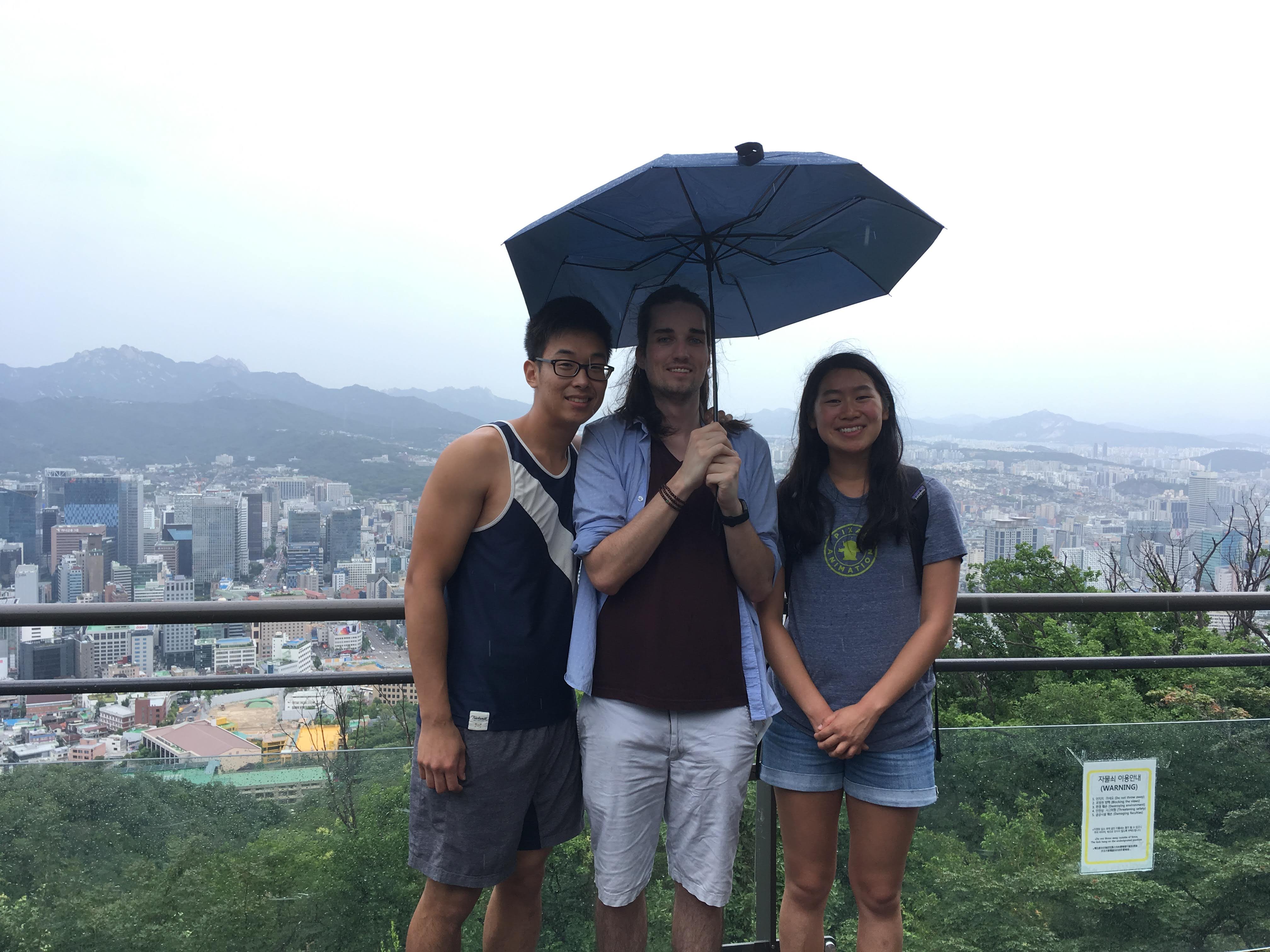 One of the days we found our way to the Dongdaemun design plaza. The main highlight was, by far, these spinny chairs we found.
After that we went to the city walls - which I just had to take a climb on.
And what visit to Seoul is complete without karaoke?!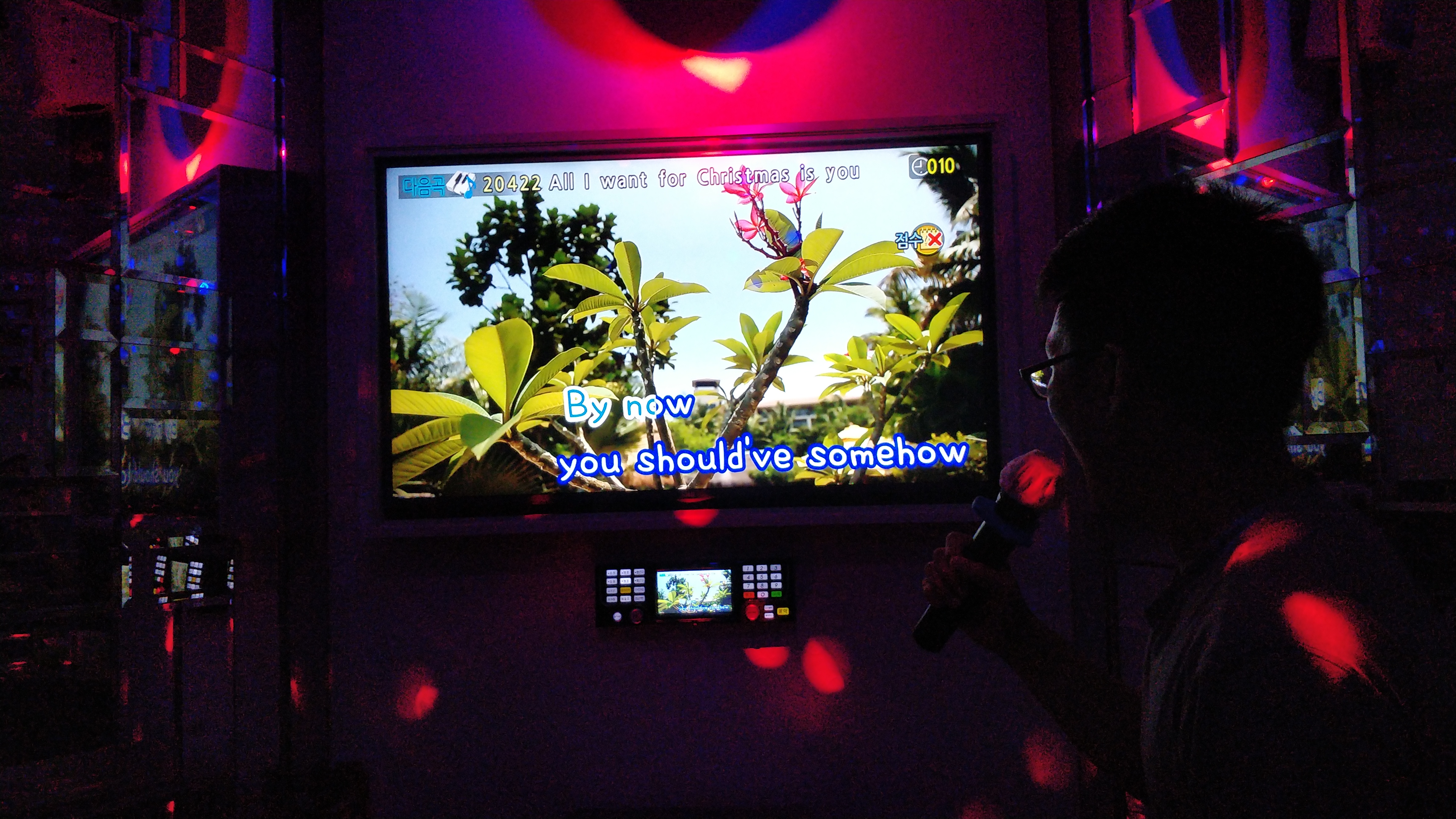 After bidding goodbye to Seoul we hopped on a train to the other corner of the country - Busan. Korea is so small it still only took two or three hours. And yes, we did watch Train to Busan the night before 😂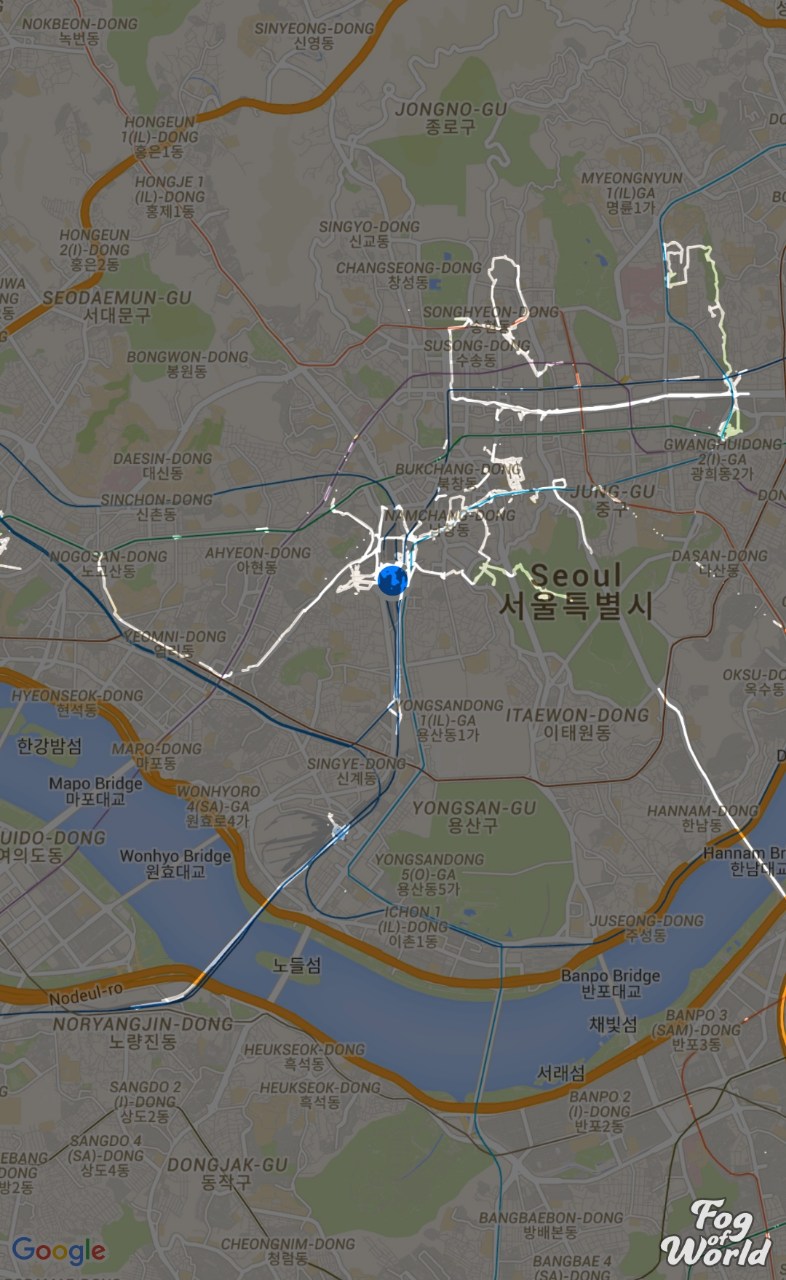 Busan had a couple of highlights. The Gamcheon culture village…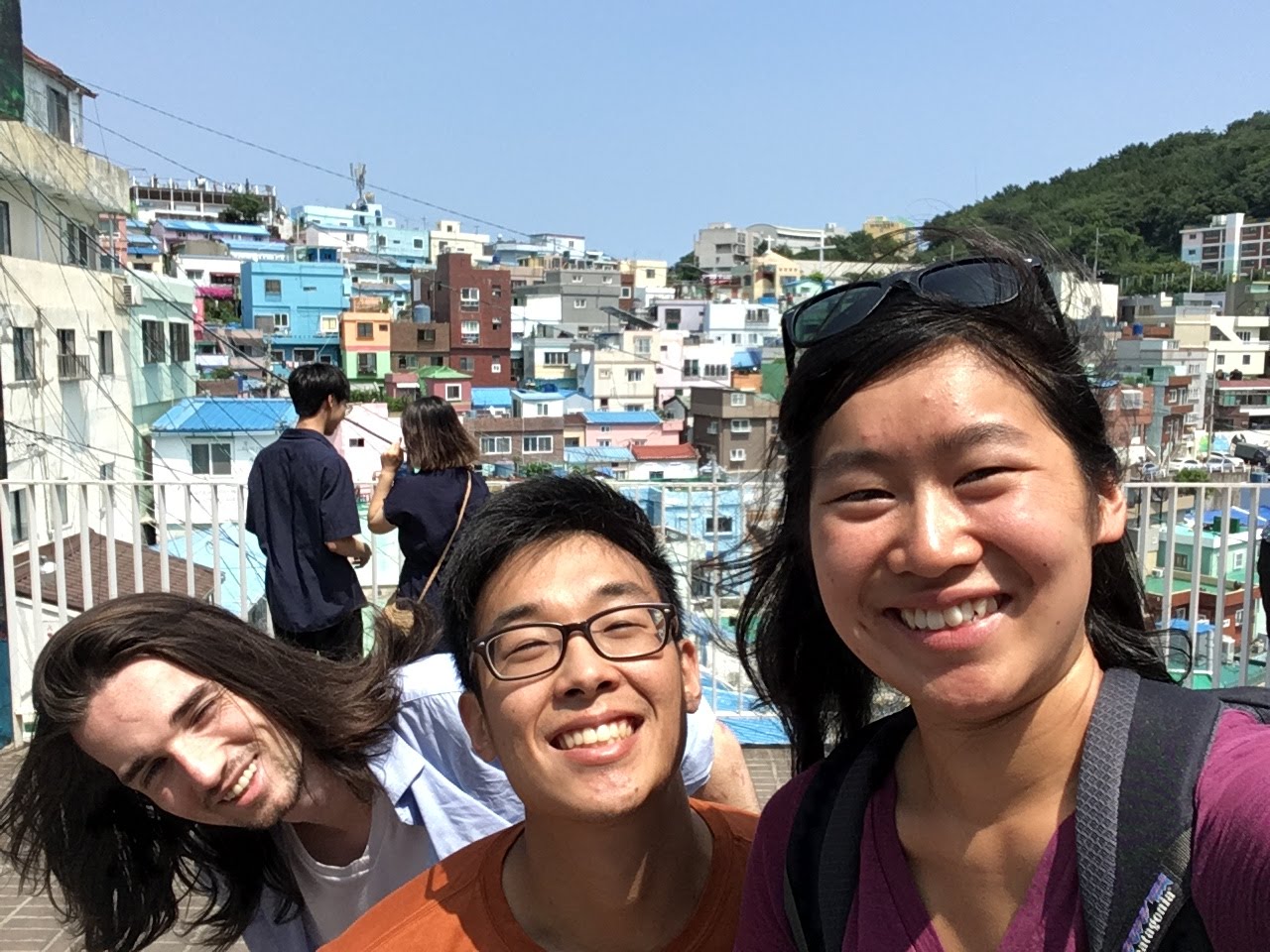 Which had more green roofs…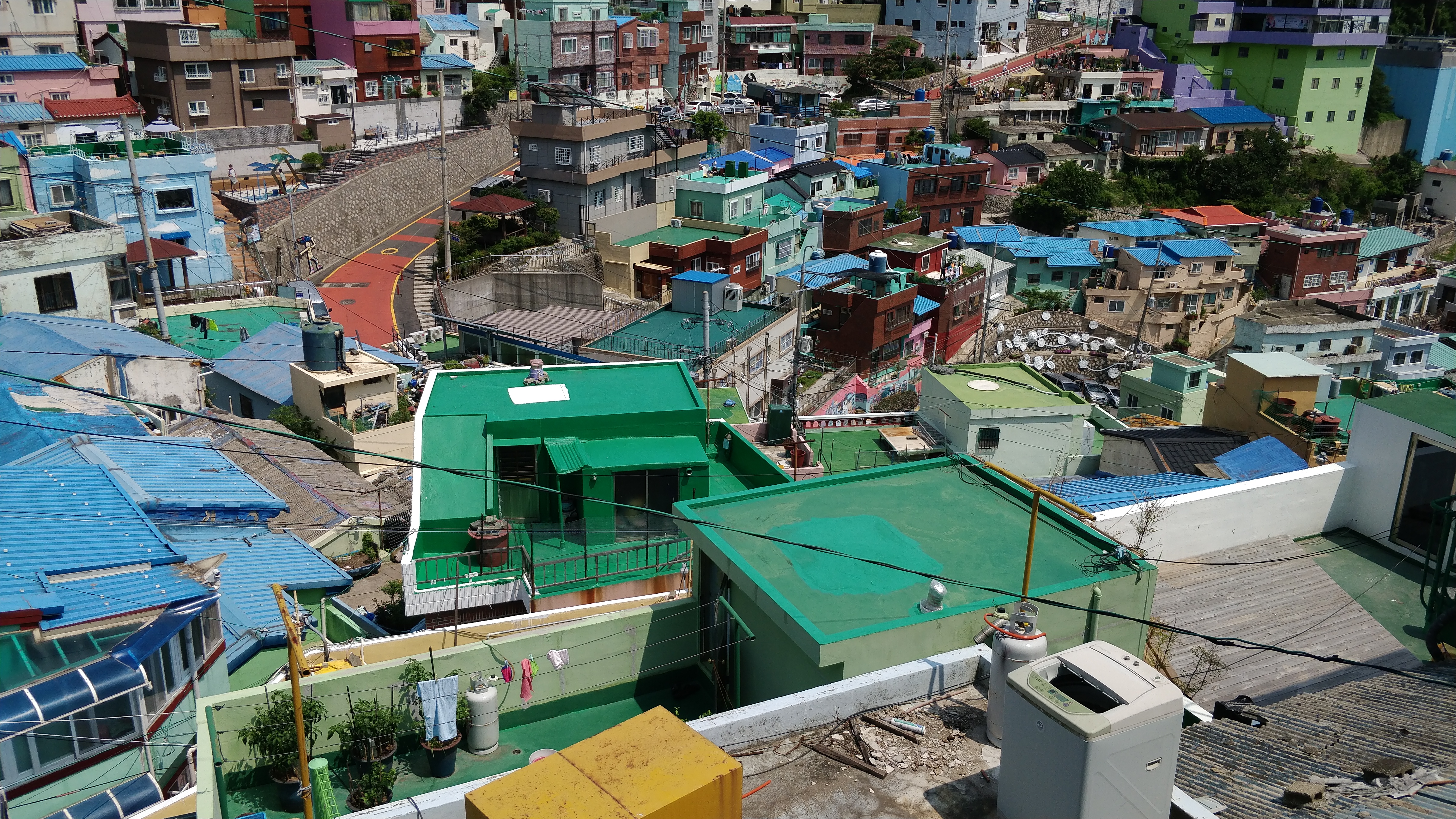 A beautiful beach…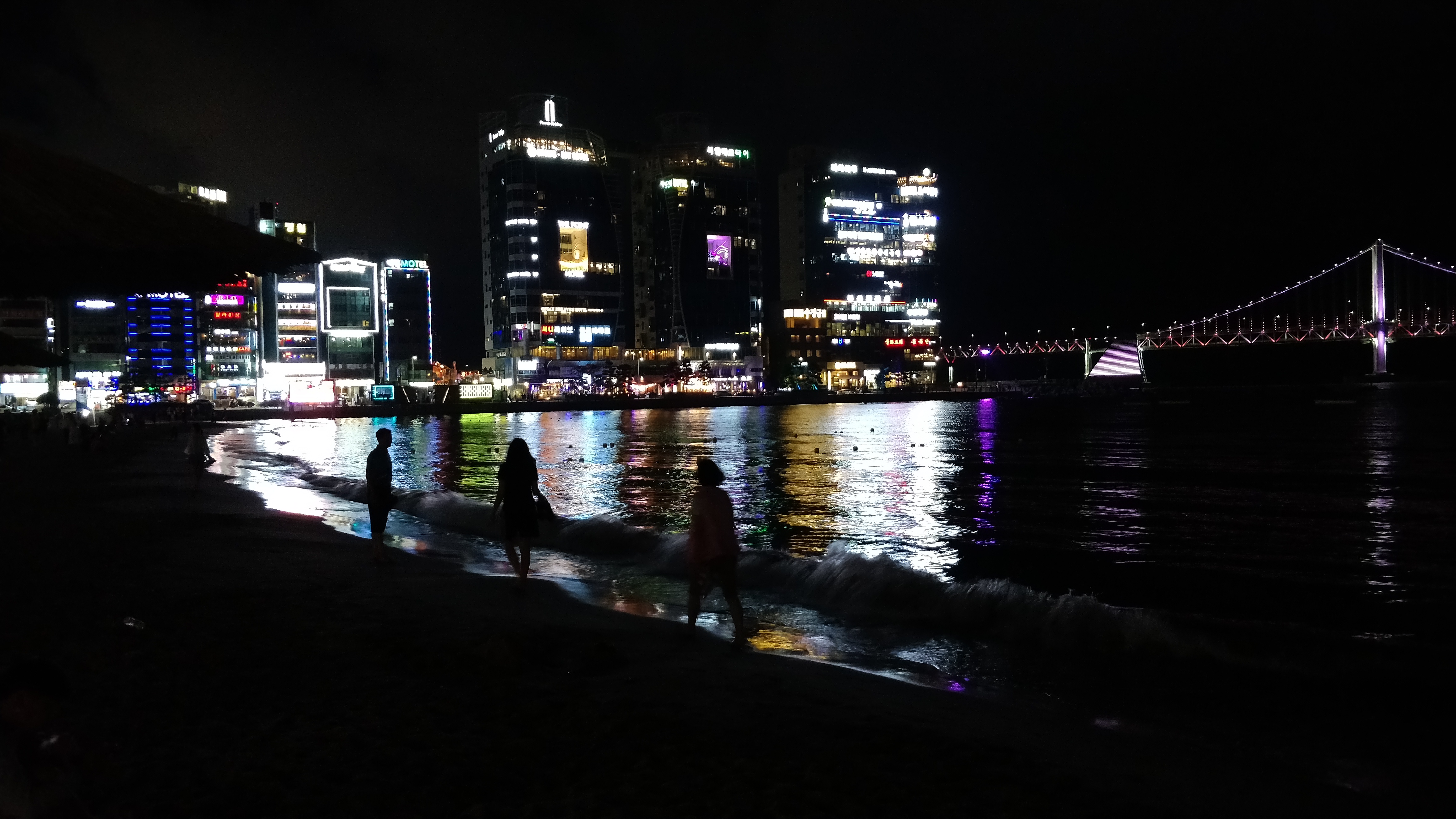 A rocky outcropping which made the most interesting sound as the waves receded…
… and Texas street 😂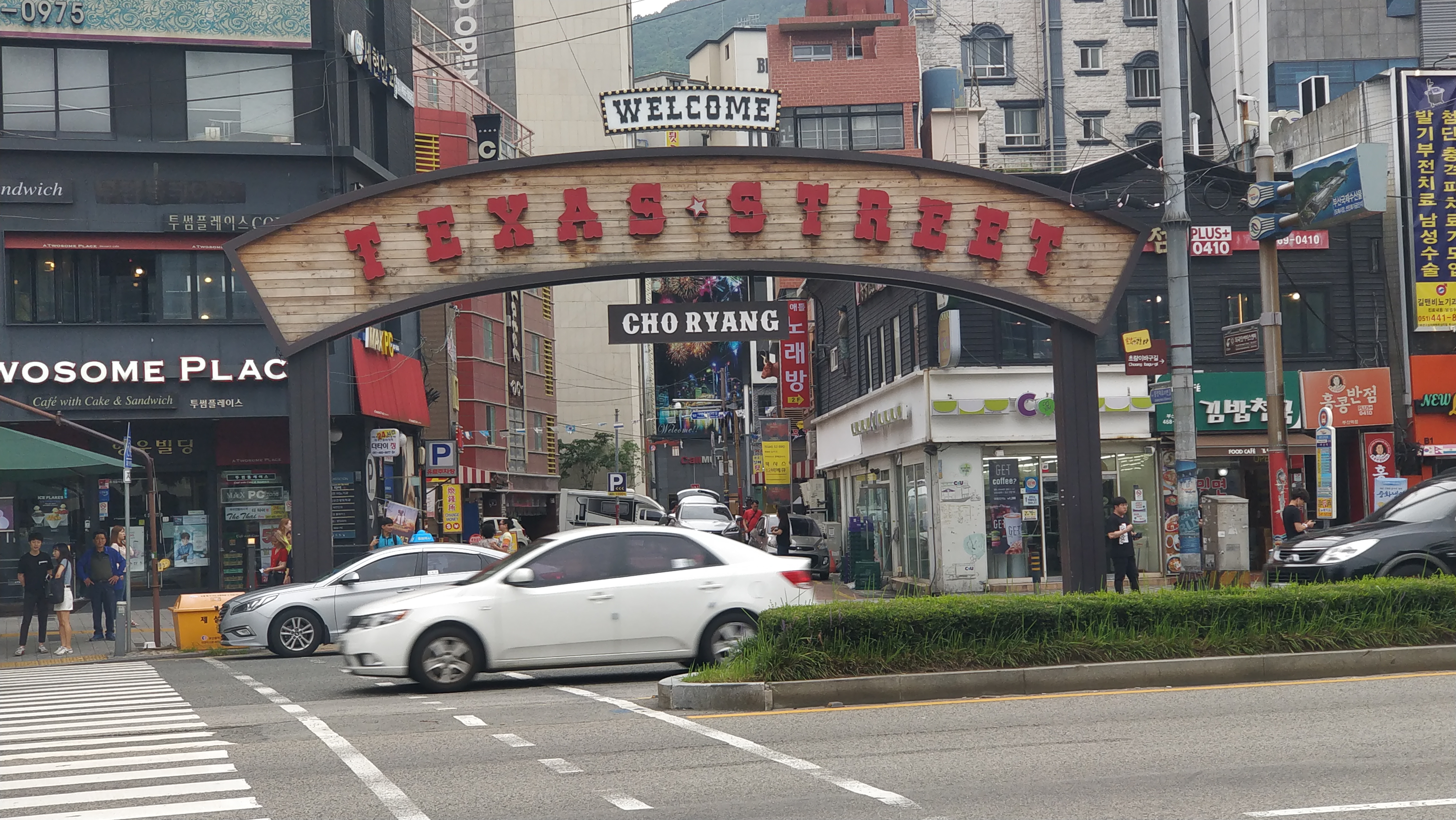 The final night of our trip we spent playing the ancient Korean game of Hold 'Em. I should've won, but Paul got lucky…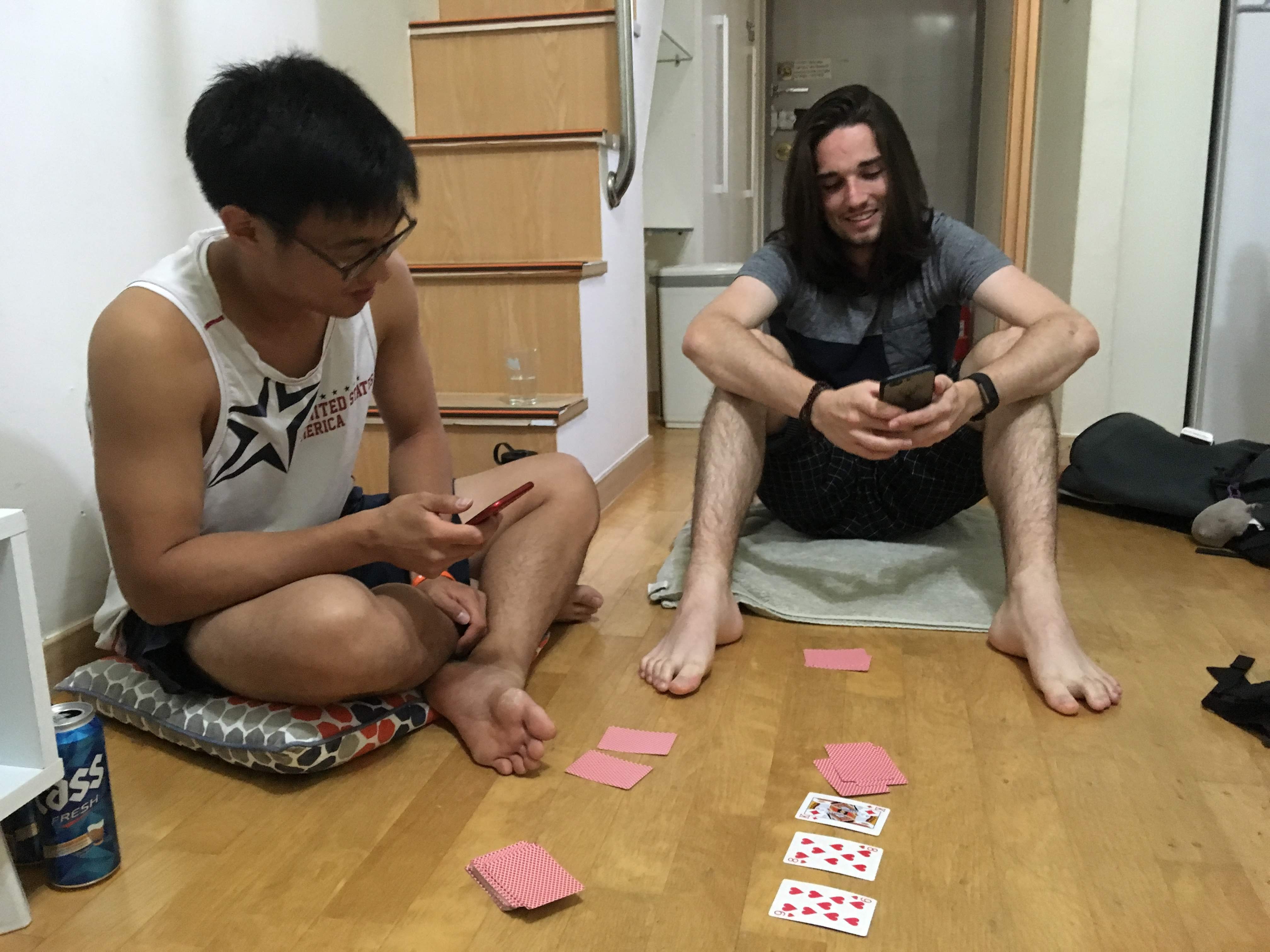 And that's it for Korea! Seoul continues to be one of my absolute favorite cities I've ever visited - it's so dense that it feels like no matter where you go when you turn the corner there's always something new to do/see/eat/drink. From Korea I hopped on a plane to Hong Kong, which you'll have to stay tuned for.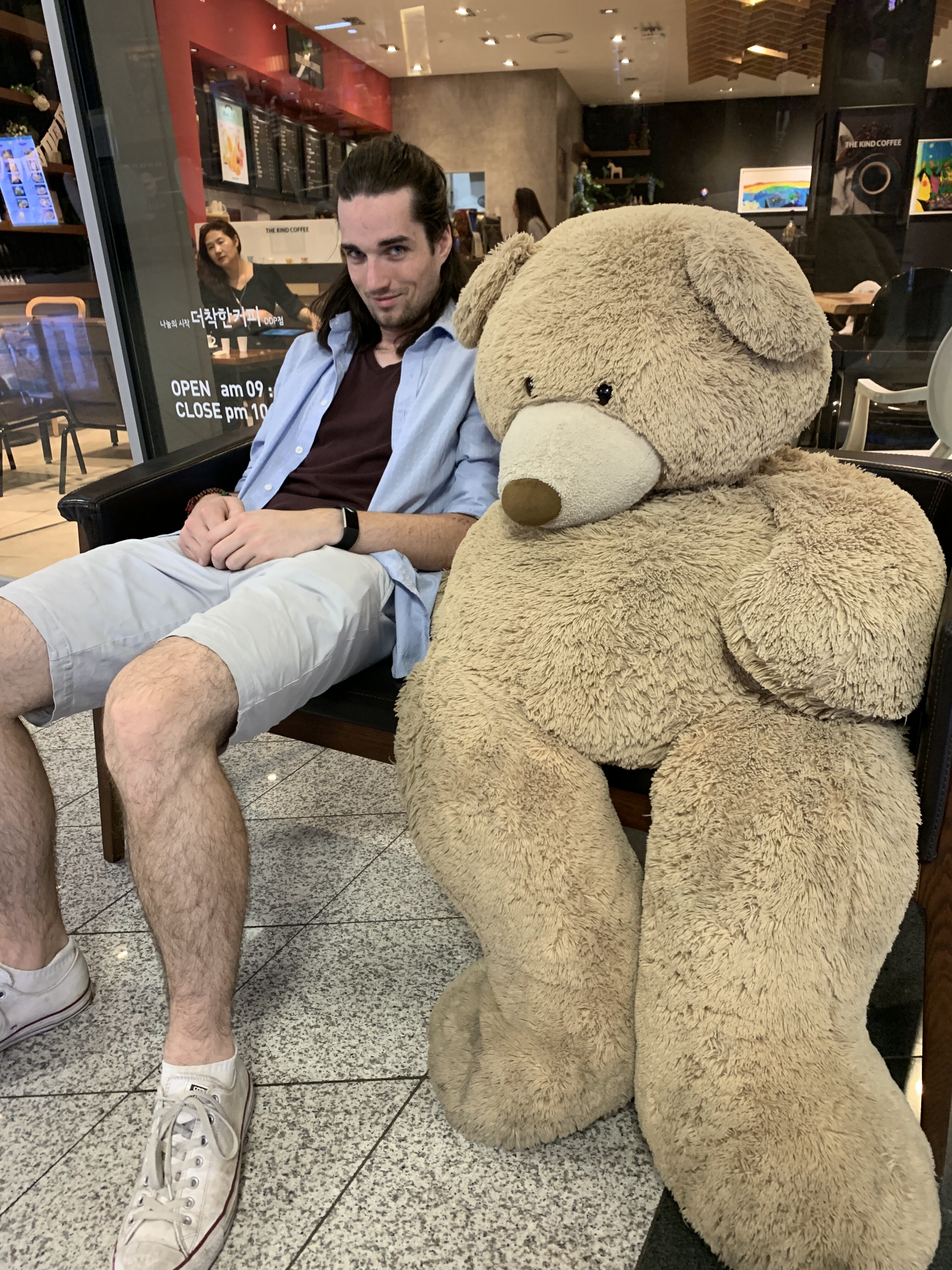 ---
Dad comments:
All the green roofs are flat, which makes me think it's just the color of whatever sealant is popular there. Better than black I suppose. Also, I love this final bonus photo - it looks like you found your soulmate - but what I really love is the woman in the background . . . .